Cambridge University Botanic Garden: A Review
My first attempt to enter the Cambridge University Botanic Garden (CUBG) without a pre-booked ticket failed miserably ("No, we can't make an exception just because you've come all the way from Fitzwilliam Middle School "). So I came back a week later, prepared for the worst. There was a brief moment of distress when I was told that I had booked a "friend ticket" when I was "not a friend". But it seems they took pity on me.
Finally inside, my first find was an information plaque, and – taking my role as a college garden critic very seriously – I studied it carefully. Apparently the garden is indeed the hottest place in the UK, with the hottest temperature on record in the country (38.7 ° C!) Achieved in the garden in July 2019.
My next discovery was several gangs of elderly people drinking tea outside the CUBG Café, who eyed me suspiciously as I studied a map of the garden. I had the feeling of encroaching on their territory, so I quickly left for my first destination.
Aside from the periwinkles, "The Winter Garden" was (given the season, perhaps unsurprisingly) a disappointment. But I refrained from insulting the plants (including a pitiful Christmas Rose), as a sign informed me that it was a "quiet space" where visitors were encouraged to "take two minutes of mindfulness" and "connect with nature" in as part of Mental Health Awareness Week.
I decided to move on to the "Scented Garden," where I sniffed all kinds of weeds – feeling my sanity improve dramatically – until a gang of old people almost caught up with me.
Continuing on, I entered an area of ​​meadow, full of Alliums, Rhododendrons, and quite an extraordinary number of schools.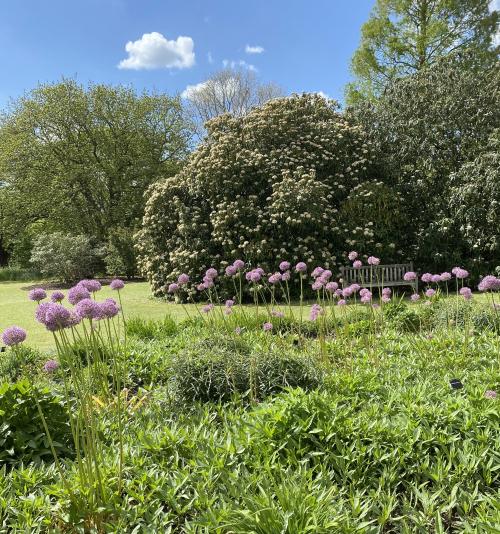 From there I walked along "The South Walk" which had a lovely Piet Oudolf vibe (only other gardening experts will get the reference). But the range of plants was surprisingly narrow, with my main findings limited to buttercups, cow parsley, cowslips, and an occasional group of German speedwells.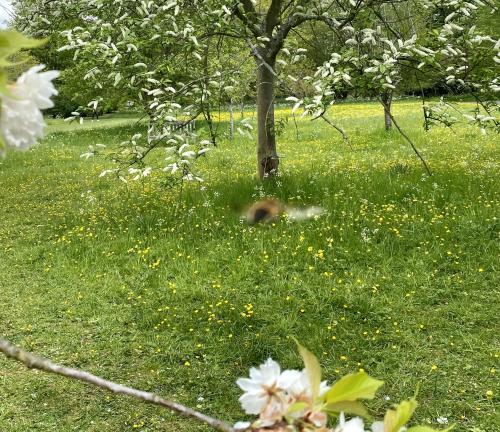 Nevertheless, in "The Old Pinetum", I discovered a rare Chilean monkey puzzle. And, as stated, by taking an extra two minutes of mindfulness, I really felt that we both connected on a spiritual level. However, I soon found myself surrounded by couples photographing each other, forcing me to escape to "The Rising Path".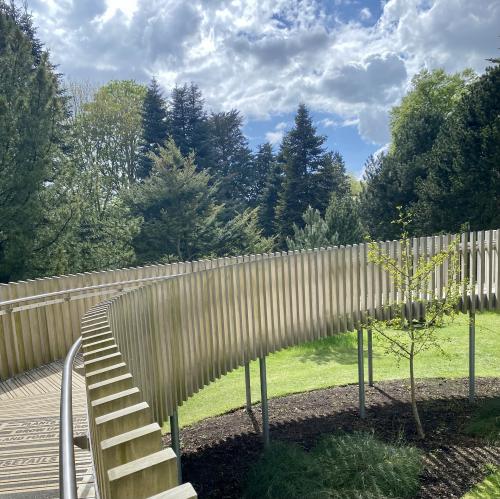 After wasting two minutes of my life on this expensive looking piece of wood, I went to see some cool redwoods, ignoring the opportunity to learn more about 'monocots' and 'dictotyledons' and so on ( I'm not taking my varsity role as a garden examiner this seriously).
I had now reached a lake and looked forward to the appearance of exotic botanical birds. However, there was only a, duck looks smug to find, and he grossly ignored my attempts at conversation.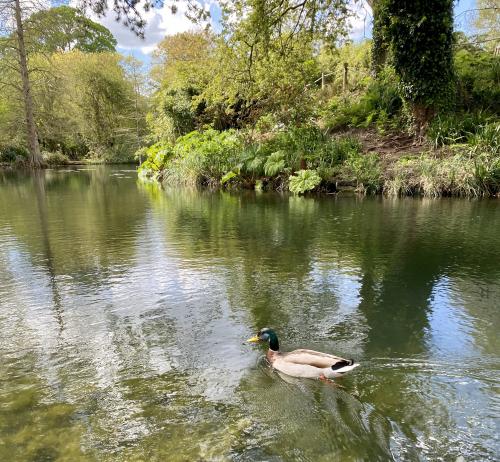 At this point I started to think I might as well have gone to Churchill College, where they at least have cute ducklings. Nonetheless, I continued to "The Rock Garden" which supposedly contained "wild plants" from "wild and rocky places". It was hard to say with all the families and the craziest thing that happened was a kid failing the rock jump (kid was doing pretty well!).
After doing some wild show jumps on my own, I continued on and quickly encountered a mysterious sign telling me that the way to go was "closed for safety reasons". I decided it was safer to check it out, and what I found was shocking.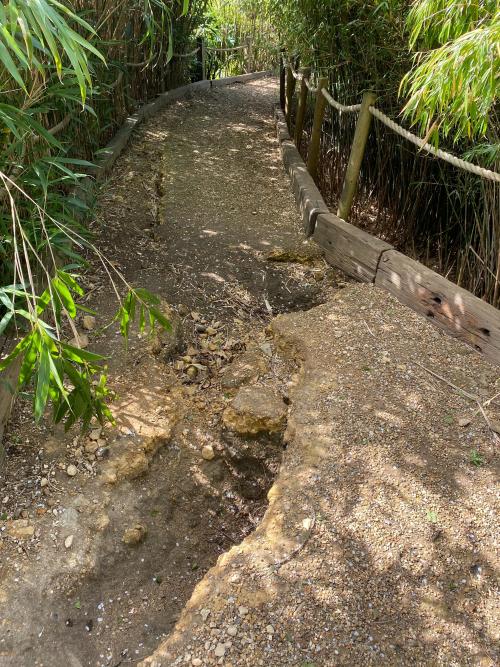 Shaken by this near-death experience, but still in a good mood, I walked into "The Stream Garden", which – in my expert opinion – was the most beautiful part of CUBG, full of ferns and weeping willows.
I successfully detected 51 shades of my all-time favorite color, green, before being interrupted by an old man who yelled "lovely" at me. And – after some confusion – we both agreed that the garden looked lovely in good weather.
My final destination was the secluded "dry garden", where I almost walked right into a middle aged couple kissing in a really non-dry way. They didn't seem to notice me as I grazed a sign saying Cambridge was dry ("even less rain than Barcelona!"), Before getting out as fast as I could and heading to the CUBG cafe. I bought myself "Caramel Hot Chocolate with Whipped Cream, Brownies and Maltesers" and sat by a fountain.
Sadly, moments after this photo was taken, the hot chocolate overflowed, spreading sticky mess all over the place, and I also realized it was path too hot for hot chocolate.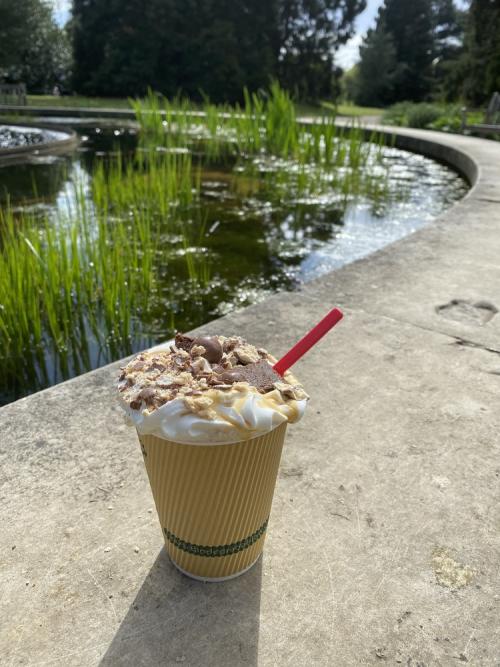 Anyway, with new energy of mess, I proceeded to pick up a pile of rocks and practice my skimming skills in the fountain pond, until I was spotted by a gang of old-timers look dangerous and decide to leave.
And, looking back, I would say it was well worth the 0 pound fee. While CUBG couldn't compete with the best botanical gardens in the UK (and, of course, any comparison between CUBG and masterpieces like the Trebah Garden would be insulting), it was far superior to Jesus Green. .