Gardnerville florist named entrepreneur of the year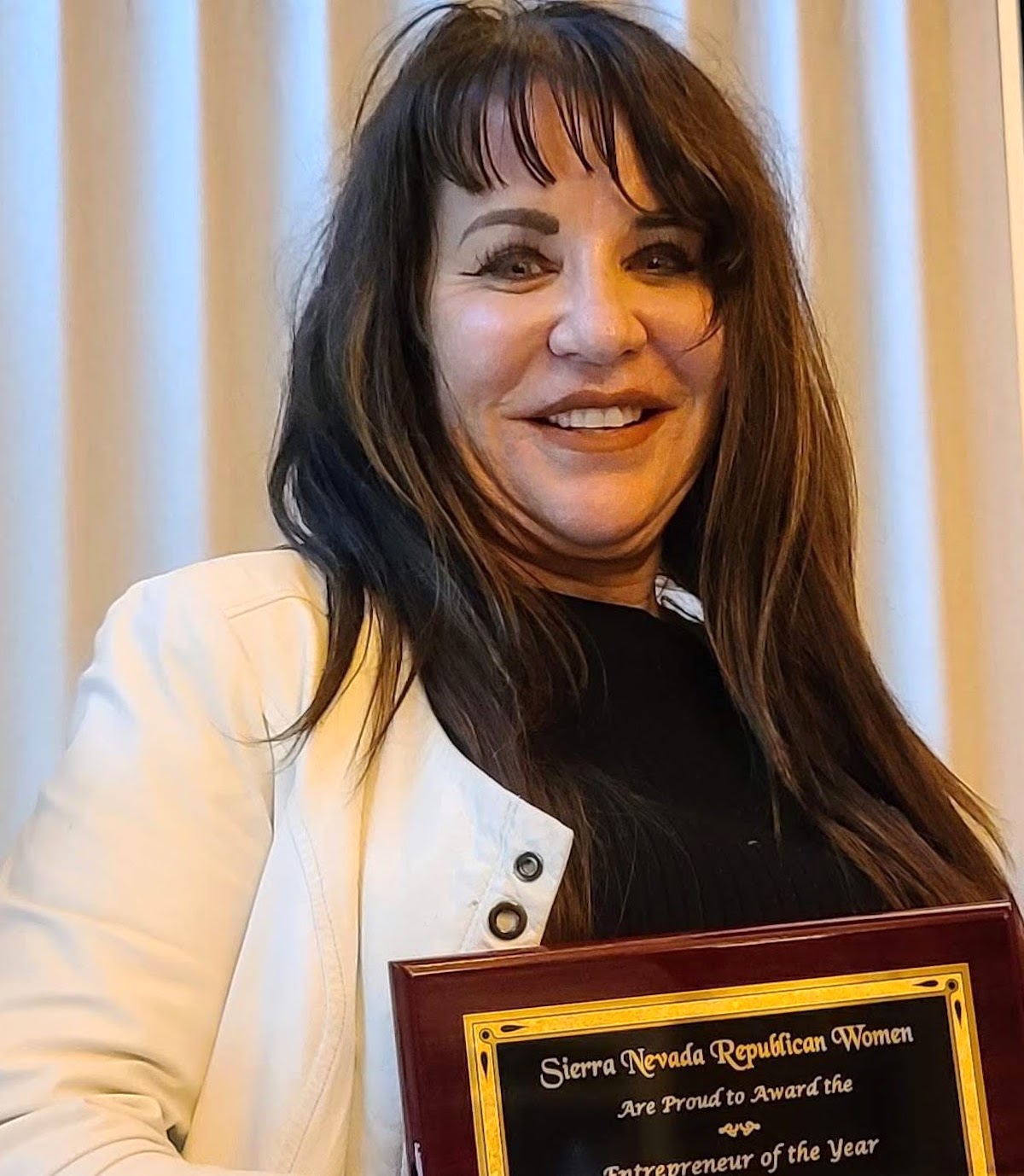 Lori Britton was named Sierra Nevada Republican Entrepreneur of the Year on November 10. Photo: Donna Schehl
On November 10, Sierra Nevada Republican Women presented the Woman Entrepreneur of the Year award to Lori Britton, owner of A Wildflower in Gardnerville.
The meeting was held at the community hall of the COD Casino.
Currently celebrating 30 years in business and having received the Best Florist award in 24 years, Britton was an easy choice for this year's award.
"She was nominated for consistently maintaining a beautiful boutique, providing valuable service to the community, creating many part-time jobs for locals, supporting causes such as the Wine March and donating her services to the Douglas. County Historical Society and many other premises. non-profit organizations, "the organizers said.
A native of Nevada, Britton graduated from Douglas High School. She then studied at Western Nevada Community College and in 1994 was inducted into the exclusive and internationally accredited American Institute of Floral Designers.
There she had the opportunity to work with many world famous AIFD designers.
Britton and her mother, Linda Curtis, were both founding members of the Sierra Nevada Republican Women. Lori's husband, Captain Dan Britton, worked for the Douglas County Sheriff's Office for 34 years. Their son Mason is a freshman at Douglas High School.
Thirty years ago, Britton started A Wildflower in the Anker building next to its current location at 1503 US Highway 395 North in Gardnerville.
The owner of the building, Fran Anker, another native of Carson Valley, first gave a talk to Britton, then a chance, when she rented him a commercial space in their building.
Later, when the Record-Courier Center was built in 1996, where Miller's Market once stood, another Carson Valley native, Joyce Neddenriep, came on the scene.
She believed in Britton and asked him to move with her to the new building. Neddenriep was the owner of Joyce's Jewelry, which is still in business next to Britton's boutique today.
Accepting the award, Britton said she fondly remembers the many hours she and fellow Nevadan Laurie Hickey spent decorating the COD Casino with local artifacts during its renovation several years ago.
"We wish him another 30 years of success as he continues to thrive in the Carson Valley," organizers said.