Q&A: Meet Rob Elias, New President / CEO of Tucson Hispanic Chamber of Commerce | CEO Opinion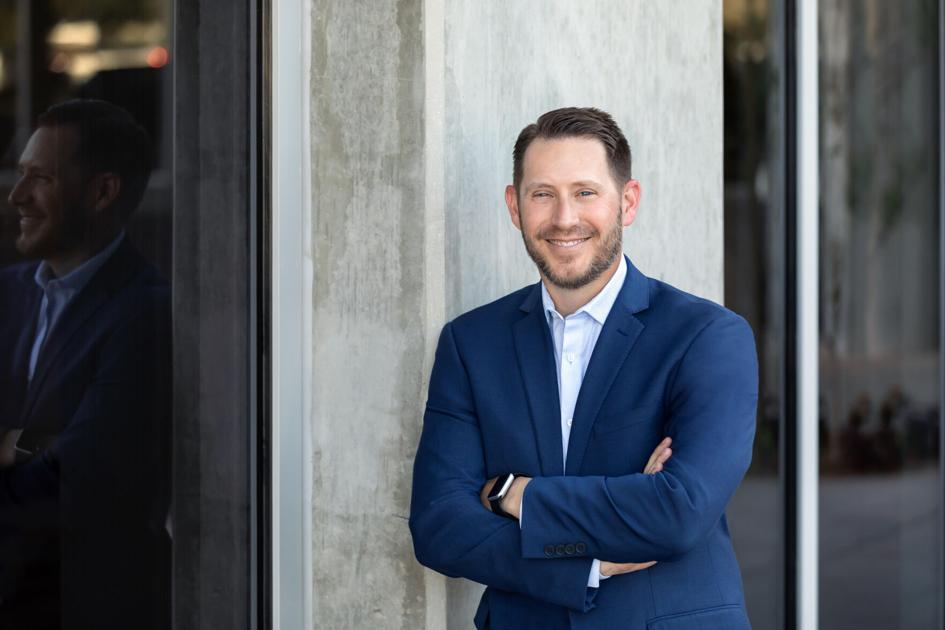 AWhile Rob Elias has a new role at the Tucson Hispanic Chamber of Commerce, he's no stranger to Tucson or our business community. A political science graduate from the University of Arizona, Elias has supported Tucson businesses for nearly 20 years, working with everything from credit unions and hotels to the Tucson Botanical Gardens. Elias' strengths focus mainly on marketing, communication and branding, but he also co-founded the Oro Valley Music Festival.
His work focuses on helping business people, either connecting them to corporate resources and finances, or like like-minded professionals. He says these goals made him a natural candidate for chambers of commerce, which led him first to the Tucson Metro Chamber and then to the Tucson Hispanic Chamber of Commerce.
In his new role, Elias aims to create meaningful change for minority-owned businesses. The nonprofit Tucson Hispanic Chamber of Commerce was incorporated in 1989 and in 2013 was recognized by the United States Hispanic Chamber of Commerce as the Grand Chamber of the Year.
"Tucson has an extremely large and growing Latin American community, and supporting them was too great an opportunity to pass up," said Elias.
Now that you are officially the President / CEO of the Tucson Hispanic Chamber of Commerce, what are your business plans for the local community?
I'm in the middle of my third week in this role, and it's been quite an ordeal trying to wrap my arms around all facets of it. But it has already been an incredible time. The only thing I can talk about is that Chambers in general have done a phenomenal job of helping local businesses through advocacy, knowledge sharing and connection building efforts.
But the business landscape is changing at an incredible rate, and we need to do a better job of understanding what is changing and how we can change within it. And what is driving this change are consumers. Consumers are changing, and recent events of social change and social justice conversations, as well as the pandemic, are amplifying that.
I firmly believe that consumers are more aware of the powers we have through our purchasing decisions and our consumption habits. It's evolving and changing businesses, and we have plans in the Hispanic House on how we're going to solve this problem by evolving our offerings and our events… We can't wait to get started, but we have to adapt, which is hard to do
sometimes.
Now that COVID is drawing to a close, have you seen any unique ways that Latin American or minority-owned businesses bounce back or support each other?
The Latino community is extremely resilient and extremely loyal to the businesses and the people who run those businesses. And this is one of the aspects that we are going to explore in the Hispanic room. We are going to take a human-centric approach, and the reason being that 100% of businesses are run by human beings. This is even more evident in the Latino community, where we are so ingrained in each other's connectivity.
Our lives revolve around this connectivity. As things start to open up, because I think the Latin American community is a bit more cautious about reintegration, it's going to take us a bit longer. But I think we're going to come back as before and support the companies that we love so much.
You helped organize the Oro Valley Music Festival. Now that the public events are returning, do you intend to help or support the return of these events?
It was an amazing event that we organized, especially since we had no experience in organizing an event of this magnitude. But one idea turned into something much bigger. Now, with the Hispanic Chamber, it would be an understatement to say that music, arts and culture are an integral part of the Latino community. It's a huge part of who we are.
While we have no plans in progress, we are obviously open to using our platform in any capacity to help move the business and community of Tucson and Southern Arizona forward. If it revolves around music, we are more than happy to explore these opportunities.
What do you think are the biggest challenges facing the Hispanic business community? Is he mostly recovering from COVID, or are there issues that extend before the pandemic?
There are certainly wide-ranging issues that we need to talk about. We need to understand one thing: Latinos by nature tend to look to starting a business, and for a number of reasons. Of course, it feels good to be our own boss, and we want to create a legacy that our families can carry on, and we are also interested in building generational wealth and security.
So one thing I think Latinos have faced with a shrinking support structure to help them meet the challenges of entrepreneurship. Starting a business is not easy, and these challenges certainly increase when you are a minority owned business.
Another pre-COVID challenge, and something we'll continue to work on, is for Latinos to move up the corporate ladder. The number of minority CEOs at Fortune 500 companies is insanely low, and it hasn't really grown over the past decade.
In addition, the pay gap between people of color continues to be a problem. This causes Latinos to have a lower credit score on average and also hurts our ability to earn capital for businesses we want to start or have already started.
What do you think makes Tucson an attractive place for a business?
There is a long list of things I can talk about, including our climate: the fact that we get as much sun as we do, and that we don't have to worry about natural disasters, other than the heat during the summer. .
But the biggest contributor is probably the culture of who we are as a city and as a people. We have such a rich heritage and culture within the business community that everyone seems to embody whether you've been here 90 years or nine days. Everyone assimilates and gravitates around this freshness and unique factors that we have here, from our vibrant murals to the interactions people have with Tucsonians.
We're a bigger city, but it really isn't. I like to say that Tucson is one and a half degrees apart, whereas everyone is three or four degrees apart, because everyone is so grounded in each other. It's not a tangible thing, but you can feel it.
That's why I think people gravitate towards Tucson. And we are not a declining community at all. Despite the efforts of some, growth is indeed happening here.